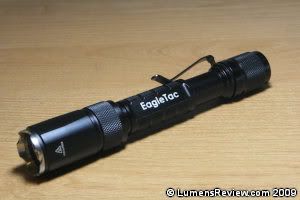 Hi Everyone,
Up for review is the Eagletac P20A2 RGB Kit. Eagletac also included a tailstanding cap and an OP reflector.
Here are some of the specs from flashlightsNgear.com
Maximum 230 lumen / 60lumen / 5lumen
2XAA
Runtime 1.5 hrs / 13hrs / 180+ hr
Three levels of output activated by twisting the Head/Bezel
CREE XR-E Premium R2 emitter in WD tint
Crenulated Stainless Steel Bezel
Syntax ultra-clear hardened/glass lens with AR coating
Mil-Spec Hard Anodized (Type III)
Tactical Forward click tail-cap, easily activated with gloves


A bit of background:
same backkground as the P20C2, as they were both intro'd at the same time.
I surprisingly made a discovery when browsing flashlightsngear.com, 2 new, "P" series models.. sweet! The thread can be found here. http://www.candlepowerforums.com/vb/showthread.php?t=237994
Not much other info elsewhere, though the light has been for sale for a bit. I think this is the shortest copy I've ever written for background info.



here is the light:


eagletac has nice packaging, as usual



I changed my acessories view because it is much easier to take pictures like this.



oops.. forgot the holster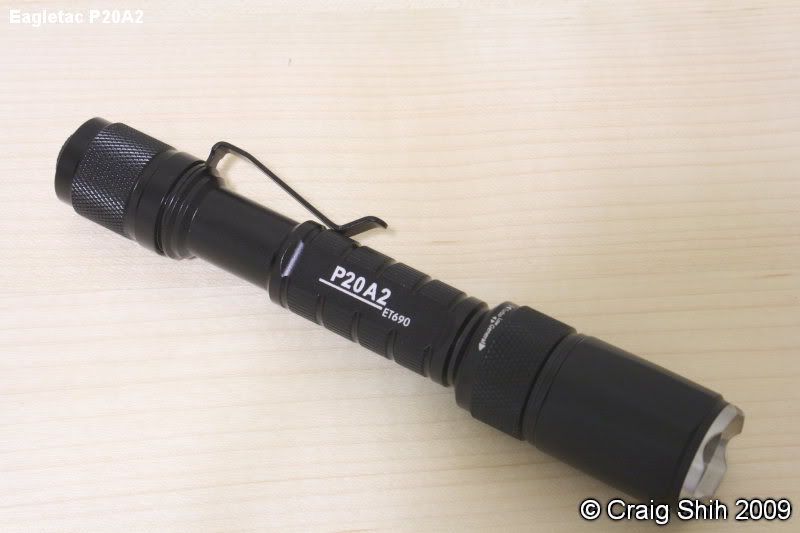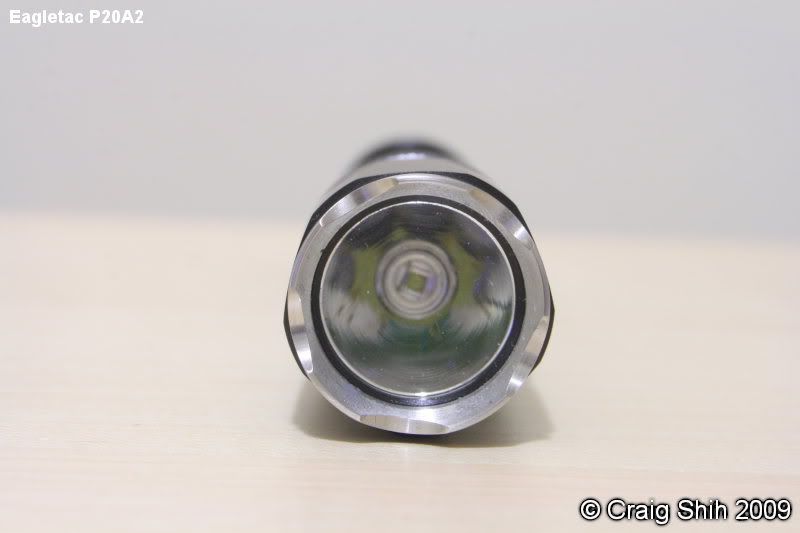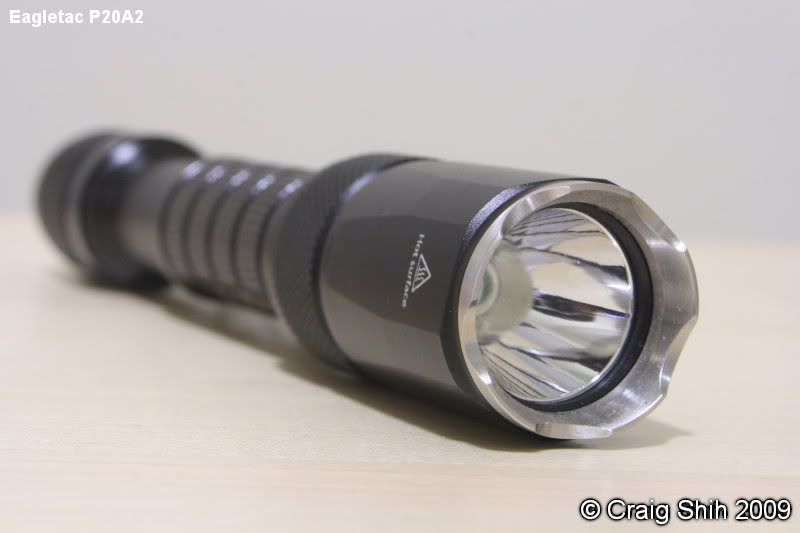 parallel knurling. :)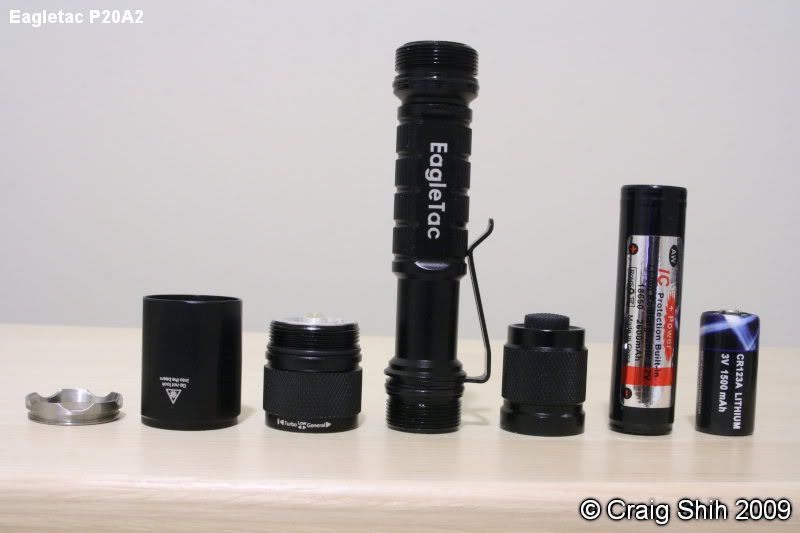 Comparisons: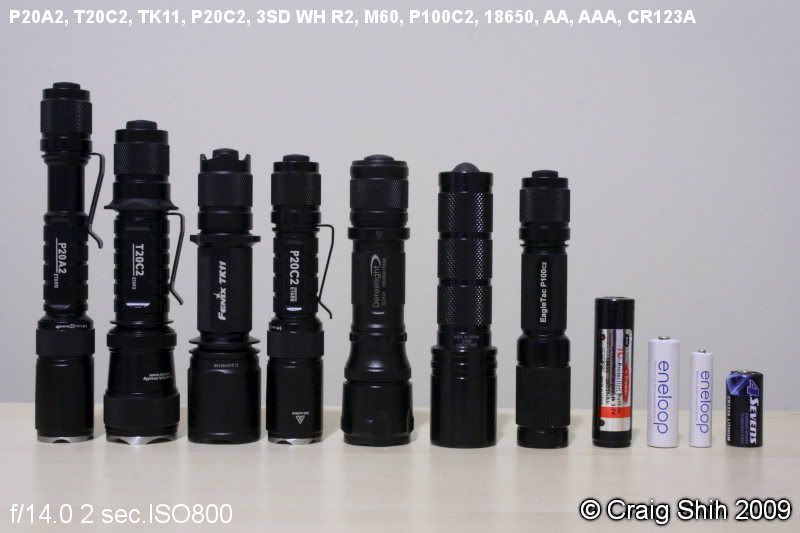 White Wall Shots: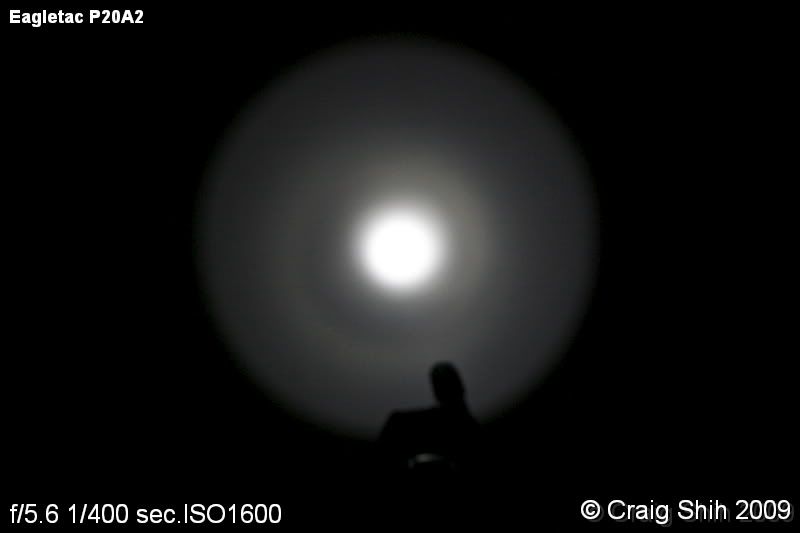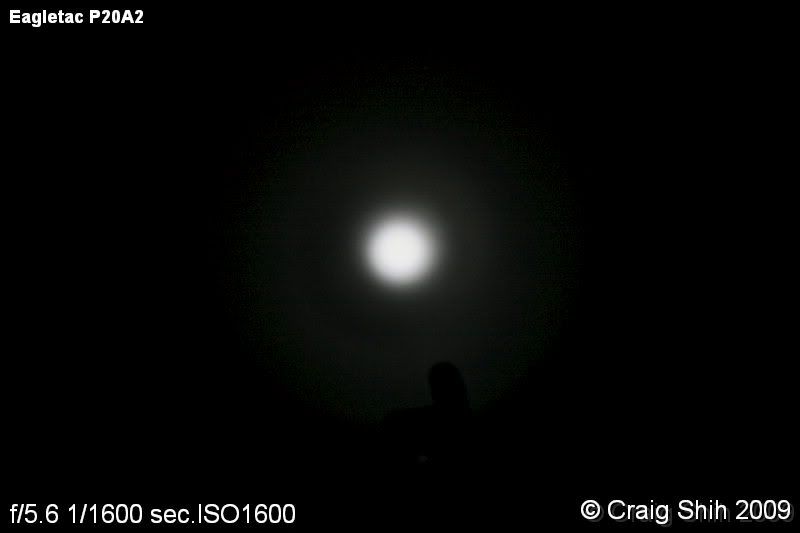 Comparison Beamshots: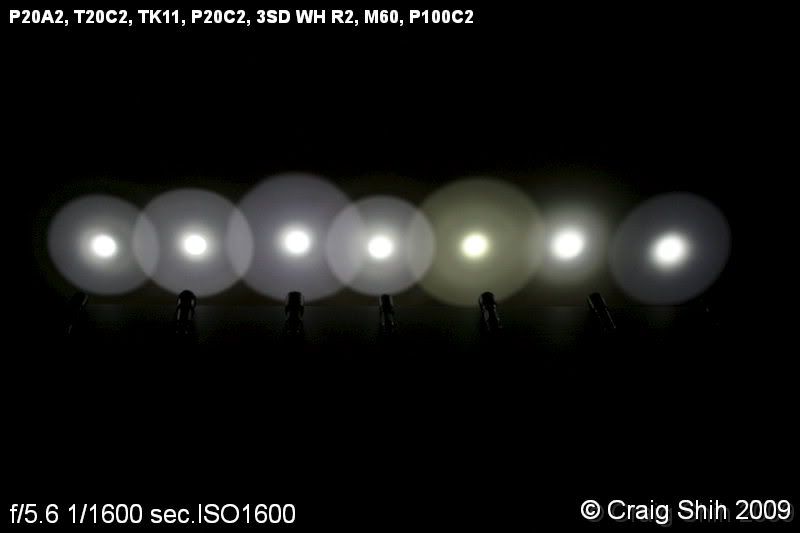 Outdoor Beamshots:
Eagletac P20A22xAA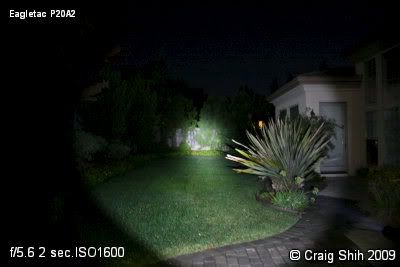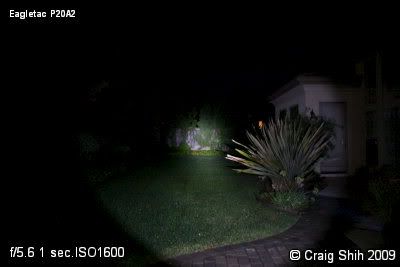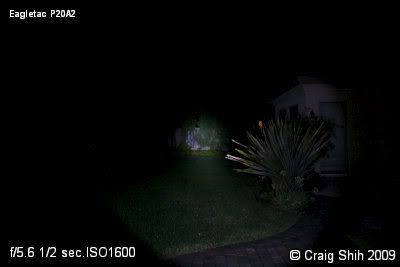 compare these with other ones in this thread

Impressions
This light is very similar to the P20C2, though slightly longer due to the battery choice.. 2AA. Eagletac just extended and narrowed the tube... no knurling on that section. Though it may look a tad bit strange, it is still easy to grip and use. Due to it's larger form factor, though, it's a bit harder to EDC.. better off going in your backpack or something of the sort.

The eagletac P20A2 uses ordinary, easy to obtain batteries.... what other easy way is there to introduce a budding flashaholic to high quality lights? the output is slightly lower than that of the CR123A version... wise decision of eagletac as you get a longer runtime.. output difference isn't too much, either.The reflector seems identical to the P20C2. As for the UI.. it is the same as the T20 and P20 series.. its shortcoming being it's long range of time to go to strobe mode.


This Eagletac is also one of the "RGB" kit type of series, including a bunch of accessories, and in its stock kit, a diffuser.. useful!

For someone who wants to get into flashlights, but not ready for li-ion, or, for the flashaholic not interested in the hassle of lithium batteries, this is a almost perfect solution.